Health Care and Behavioral Health Care
Maura is focused on addressing the affordability crisis and promoting health equity, while maintaining the highest quality of care.
Massachusetts is lucky to have the best hospitals and health care institutions in the world. The strength of our health care system has never been more apparent than during the last two years of the pandemic. In particular, we have seen the best of our health care workforce, as they have gone above and beyond to serve our communities. But Maura knows that, despite the world class care here in Massachusetts, families are still struggling to afford it, as we have some of the highest costs in the country. Racial and ethnic disparities that have existed for generations continue to prevent equitable access to care and have been exacerbated by the pandemic.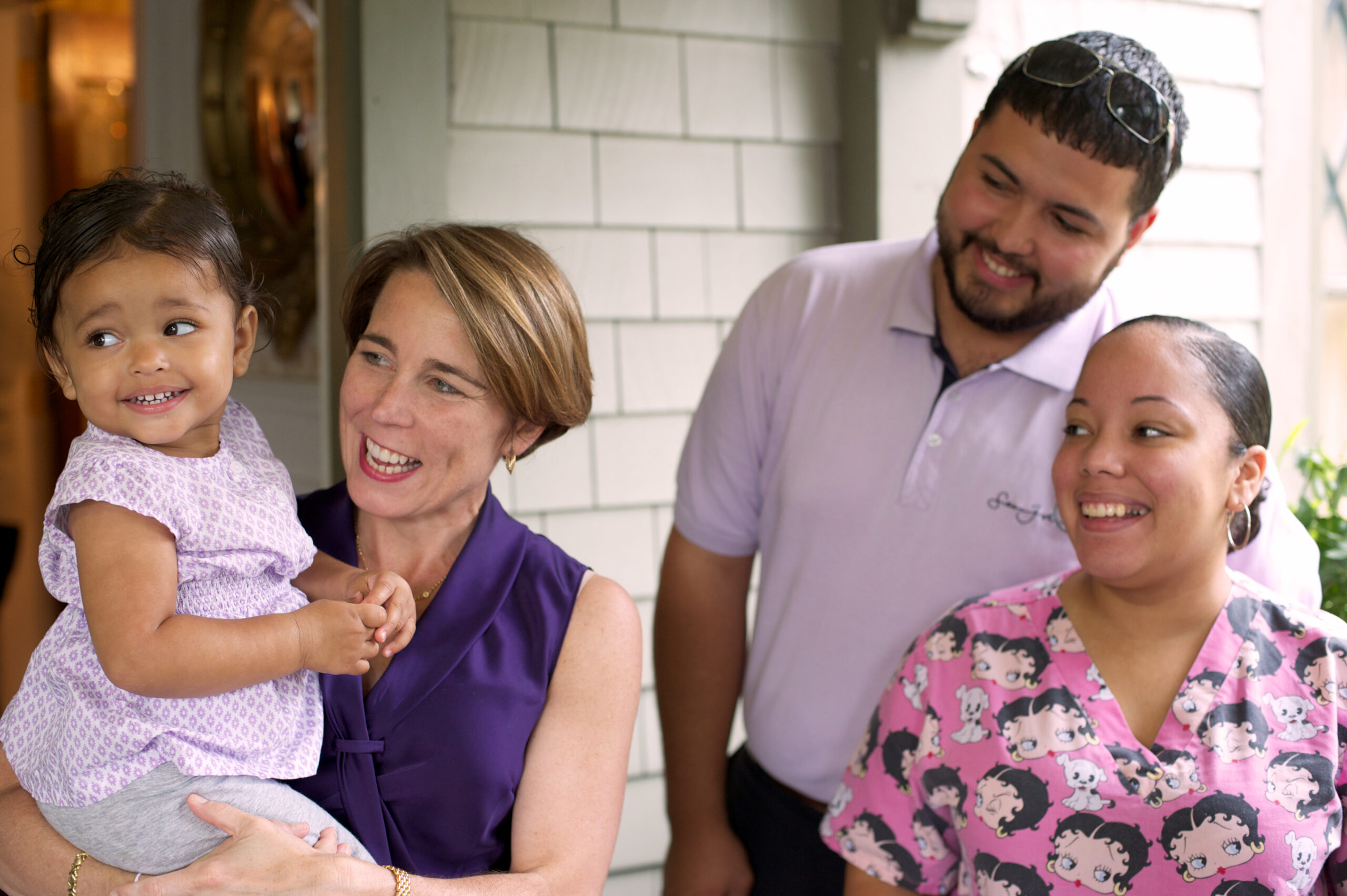 Maura is focused on addressing the affordability crisis and promoting health equity, while maintaining the highest quality of care. Last year, her office released a robust report on racial inequity in health with recommendations in key areas to move toward racial justice in health care. As Governor, Maura will build on that vision to ensure we have a system that serves every community. This includes:
Treating mental and behavioral health care as seriously as all other forms of health care. Maura will invest in workforce development and support, create enforceable standards for parity in coverage, and build on successful models for providing behavioral health access in the community.
Lowering the cost of prescription drugs by increasing transparency in the pharmaceutical industry and exploring ways to ensure that prices correlate with the value new drugs add to available treatment regimens.
Focusing on ways to lower overall health care costs for families, including rising premiums and out-of-pocket costs, and ways to address unwarranted increases in provider prices.
Requiring health care providers and insurance carriers to improve the collection and reporting of patient race, ethnicity, and other demographic characteristics. 
Including health equity as part of the state's Annual Health Care Cost Trends Hearing to measure the state's progress towards identified equity benchmarks.
Expanding access to telehealth services by increasing the availability of free and low-cost broadband, internet plans and devices, and making sure that underserved patients are aware of available resources.
Expanding affordable and inclusive educational opportunities to increase access to health professions
Ensuring that anti-racist, cultural humility, and implicit bias training is required of all licensed providers.
Expanding and supporting our local and regional public health agencies and integrating their expertise into our health care system.
Promoting the use of community health workers to meet the needs of underserved communities.
Fostering greater integration of our health care system with other public and private resources and experts to address key social determinants of health that are outlined in other sections of this page – including education, employment, housing, and the environment.
Working together with our health care, health sciences and information technology research leaders to maintain and grow our robust biotechnology sector, creating opportunities for young people to develop careers and contribute to scientific advancement.