Join Team Healey
Maura is running for Governor to bring people together and move Massachusetts forward, and she needs you on her team.
It's Here. Get your Official Team Healey Merch!
Shop Now
Meet Maura
Maura grew up the eldest of five siblings raised by their mom Tracy, a school nurse, on a farm in New Hampshire. She spent her childhood getting into trouble with her brothers and sisters, playing sports, and waitressing at the local Hampton Beach Casino. Maura captained her college basketball team, and then spent two years as a 5'4" starting point guard on a professional basketball team in Austria. She returned home to begin her career as a civil rights lawyer, and she's been standing up for the people of Massachusetts ever since. She's taken on some powerful interests – Purdue Pharma, ExxonMobil, predatory student lenders – and now she's running for Governor to build an economy in which every family can thrive.
Learn more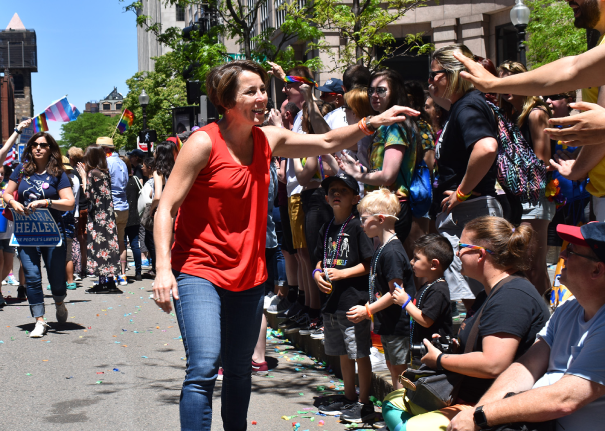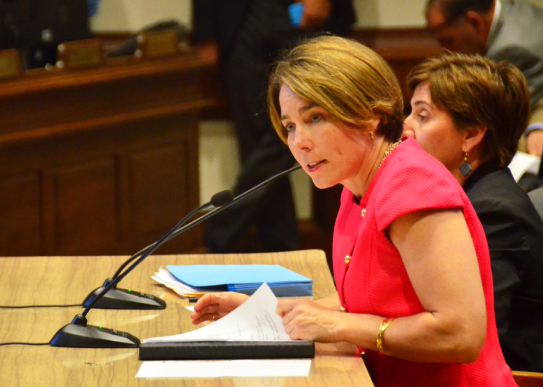 Maura on the Issues
Maura is running for Governor to build an economy in which everyone can thrive. Too many of our residents are struggling to keep up with the rising cost of living. Maura is focused on making Massachusetts affordable through expanding affordable housing, creating pathways to homeownership, investing in public transportation, and creating a system of affordable, universal child care. She has pledged to aggressively tackle the climate crisis and increase mental health services across our state.
Learn More About Maura's Priorities